Dicey Tales #1 – a pulp supplement for Barbarians of Lemuria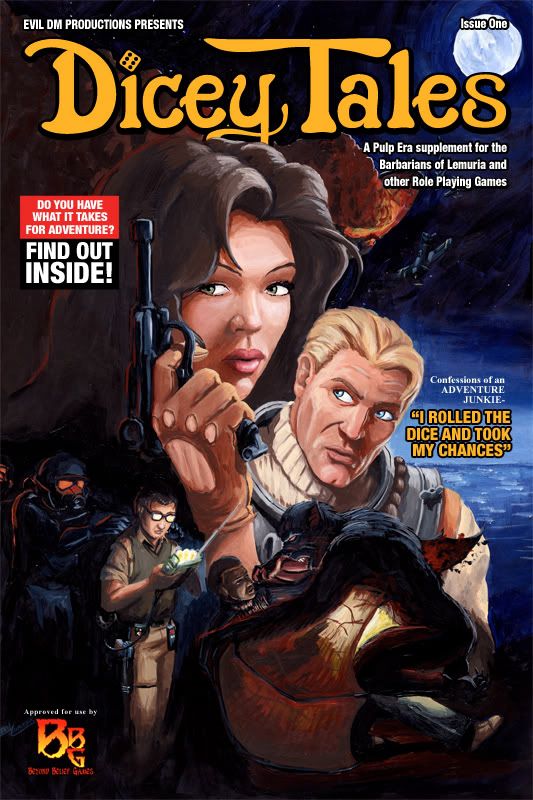 For those of you interested in pulp era gaming, Dicey Tales #1 has been released. Dicey Tales is a periodical dedicated to Pulp gaming in all of it's sub-genres.
Right now Dicey Tales is skewed towards the Barbarians of Lemuria RPG but we would love to expand our coverage to include any and all pulp gaming systems. For more information please check out our first issue at DriveThruRPG/RPGNow.