[Nightfall Games] Hunter sheets 2 – Part 1
An operative turned offworld Despot, a thorn in SLA's side. A Downtown media sensation on the run. An operative's life is never dull.
These are the first two Hunter Sheets to be presented as Data Packets, a ten page PDF with two targets SLA Industries wants you to get rid of.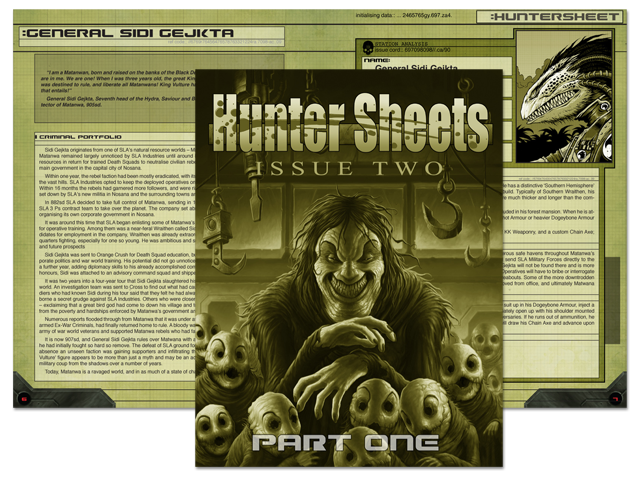 This is the first Data Packet installment of Hunter Sheets 2. We will in time be releasing the entire book as a single collected PDF and as a print version through Cubicle 7.
If, however, you want to buy Hunter Sheets Issue 2 – Part One of Seven, it's available now. The remaining parts will be made available once a week until we are done.
So, if you want to wait for the full book, that's great, but if you want to support us, go get it tonight while Dave and I are in the pub.