[Nightfall Games] Hunter sheets 2 – part seven – FINAL PART
A monster let loose and the rise of the Mesha cult. Two final hunter sheets for the operatives to show what they're made of plus a threat analysis of an ancient returning conflict race.
The tough get going.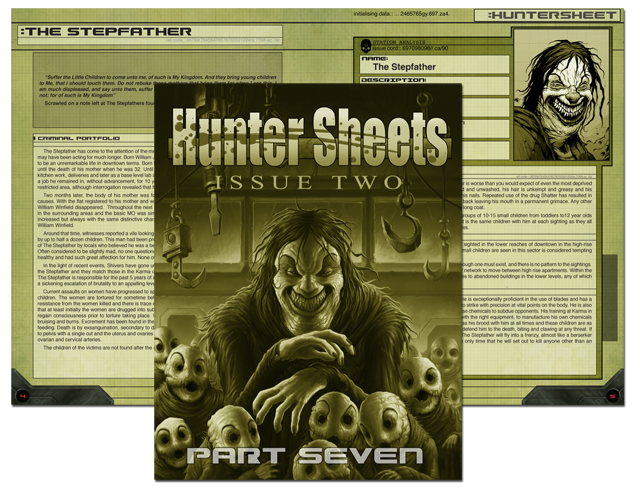 This is the seventh and final batch of Hunter Sheets to be presented as Data Packets, a ten page PDF with two targets SLA Industries wants you to eradicate and the return of an old threat.