[Nightfall Games] Hunter sheets 2 – part six
A cruel and sadistic tyrant, a killer of Frothers and an unsavoury pervert. Another three troublesome characters SLA Industries is fed up of.
It's crunch time.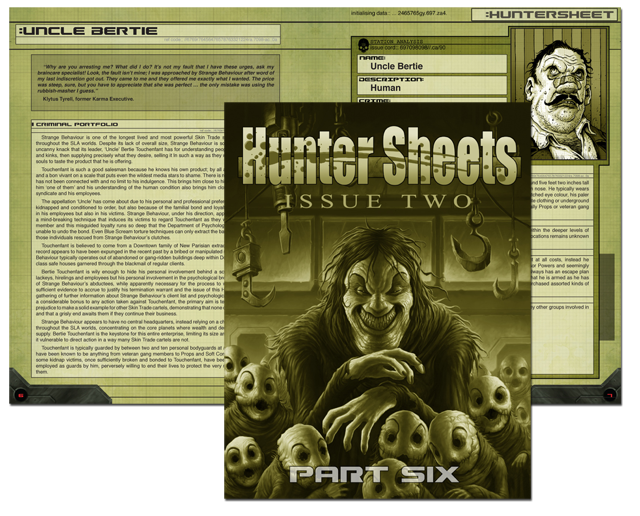 This is the sixth batch of Hunter Sheets to be presented as Data Packets, a ten page PDF with three targets SLA Industries wants you to eradicate.