[Vigilance Press] ICONS – Blitzkrieg London!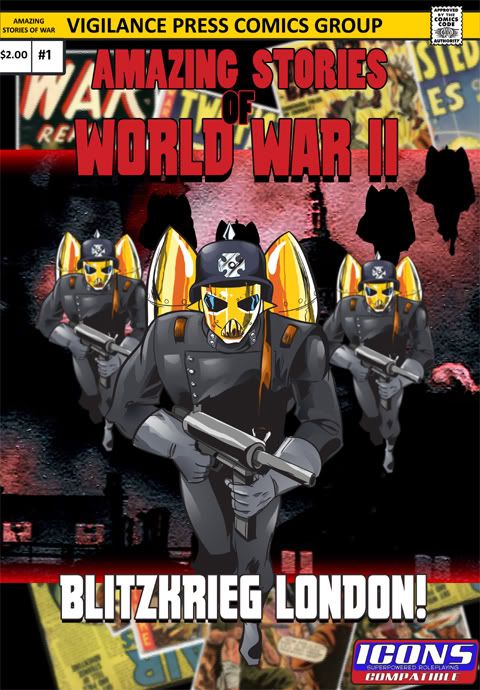 BLITZKRIEG LONDON
A mini-adventure for ICONS
Spring, 1944.
The war is going very badly for the 3rd Reich and Nazi commanders decide the only hope lies in a daring raid conducted by their elite Eugenics Brigade.
The target: British and American commanders conducting planning sessions in the heart of London.
Your goal: defeat the Eugenics Brigade and protect the Allied commanders, regardless of the cost.